#vlugenterug is vrygestel in Augustus 2020. Hierdie is ook goeie leesstof vir Hoërskool jeug.
Die grootste lekkerte was toe ek terugvoer gekry het van Maretha Maartens, een van die begaafste jeugromanskrywers van hierdie eeu. Kan ek dit so beskryf? 'n Trippel eno-gevoel het my van kop tot kleintoontjie beetgehad. As jy my opgewondenheid wil verstaan, volg hierdie skakel.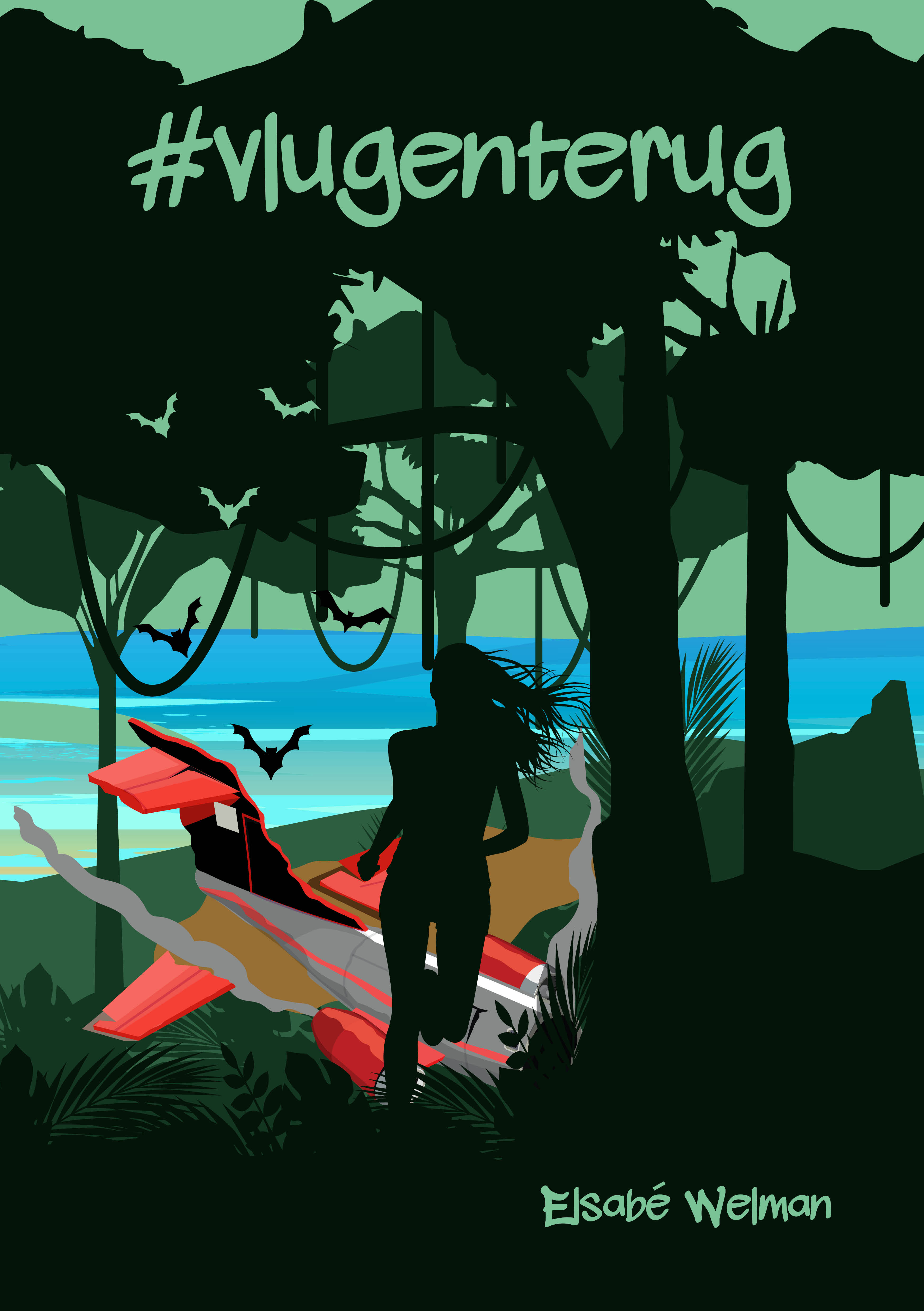 Dankie vir jou terugvoer hier onder, Leoni Benghiat van SA Vryskutskrywers. Jou inset het my gemotiveer om deur te druk tot die finale produk. "Elsabé, die storie is omvangryk en werklik BOEIEND. Dit het 'n heerlike storielyn en heelwat kinkels wat tot 'n puik klimaks lei - 'n puik afwenteling. Jou gebruik van rekenaartaal is vernuftig ingewerk. Baie, baie slim."
"Hierdie boek het my van bladsy een af geboei. Dit is 'n liefdesverhaal met heerlike spanningsvolle oomblikke tussenin. Ek het lekker gelees en sal die boek aanbeveel, vir oud en jonk. 'n Baie oulike boek." Annalize Hills
Vir 'n video-kykie, sit aan die klank en kliek hier.
Baie dankie aan Hasepad Uitgewers en PENdit vir julle professionele en baie vriendelike diens.
Dankie Bettie de Klerk wat weereens 'n wenner-buiteblad ontwerp het. Jy is 'n stêr.
En jy, liewe leser, wat die punt agter die proses sit. Ek kan skryf, maar as jy nie lees nie, sou dit 'n nuttelose oefening wees. Ek waardeer julle ondersteuning, sommer baie diep.
Die sagteband is by my beskikbaar @ R200, posgeld uitgesluit.
Indien jy 'n herverkoper is, doen asb navraag vir 'n spesiale prys.
Die eboek kan van Amazon bestel word teen ongeveer R100. Die boek kan ook deur Amazon bestel en gedruk word. Vir buitelandse lesers is dit 'n makliker opsie om die sagteband in die hande te kry.
Indien jy die eerste 3 hoofstukke wil lees, kliek hier en daarna op die "Look Inside" op Amazon se webwerf.
ISBN: 9798669393489
203 bladsye
43463 woorde
Terugvoer van 'n medeskrywer:
Audrey Flynn on Goodreads: There is great atmosphere in this novel and the narrative is wonderfully paced. The suspense and drama doesn't let up for a paragraph! The story grips the reader from the outset and I found myself completely engrossed. The writer is not afraid to subvert tropes and avoids the obvious as the story-line takes unexpected twists and turns. The characters are well drawn and hugely sympathetic. Your book really took me in to the story, and I find that I keep thinking about it.
Ek hoop die onderstaande maak jou nuuskierig: